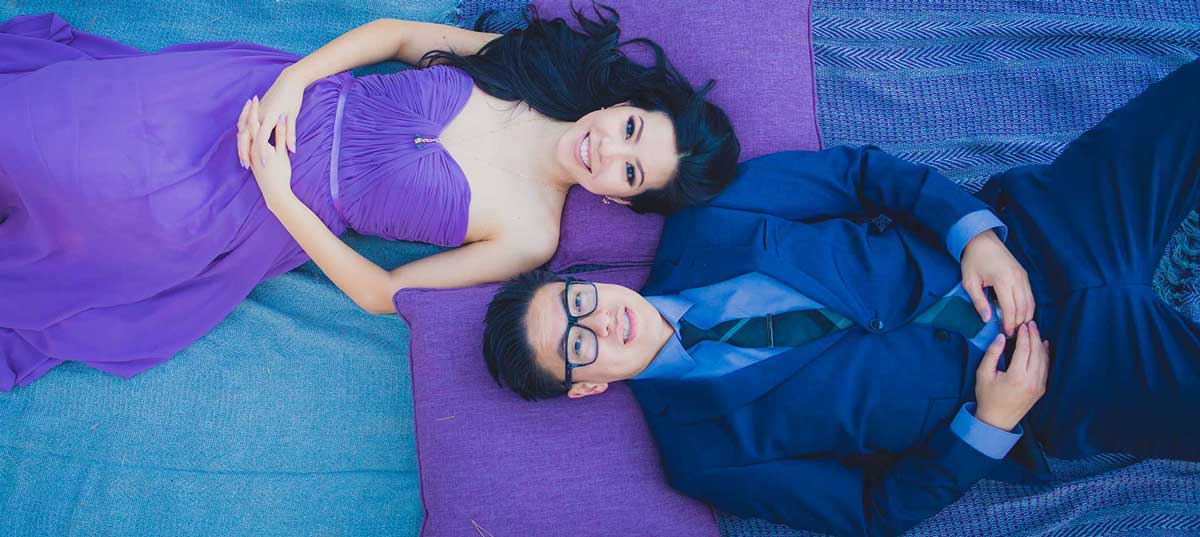 As a modern Wilmington NC wedding photographer, I sometimes get the opportunity to work in areas I've never been to or even knew existed.
In this case, I traveled to Yosemite National Park northeast of LA. My clients were a pair of lovebirds that look like they walked straight out of a fashion spread.
My goal with this shoot was #1 to have fun, and #2 to get these two published in a wedding publication. Kimmy was so excited about the outfits she picked for the shoot, and Phong was happy to make his fiancé happy. I got so many amazing pictures in this shoot, and the venue did not disappoint.
Typically my clients come with tons of their own ideas that help make my job very easy, and Kimmy & Phong were no exception.
For the 4 hours we were there, we didn't once run out of ideas. I shot close to 1000 pictures of them frolicking in the woods, kissing under trees, and running through the lavender fields.
By the time the sun started setting we were winding down the shoot, and I was able to pop my long lens on and let Kimmy & Phong share the moment together while I was far away documenting their love.
Modern wedding photography isn't always about being on the cutting edge. I pride myself on knowing when to push the boundaries of tradition, and when to step back and let the moment unfold naturally.
As an artist I am constantly challenging myself to try new things, and my clients are usually happy to oblige me. The photos might not always end up in their album, but not allowing myself to settle into a predictable routine during photoshoots has elevated my work to the next level.
Are you getting married? Click the link below to contact me and see if your date is available in my calendar. Remember! I only shoot 20 weddings per year so my calendar is limited!
AAAAHHH!!!! Modern wedding photographer in Wilmington?? YES PLEASE!
Related Posts