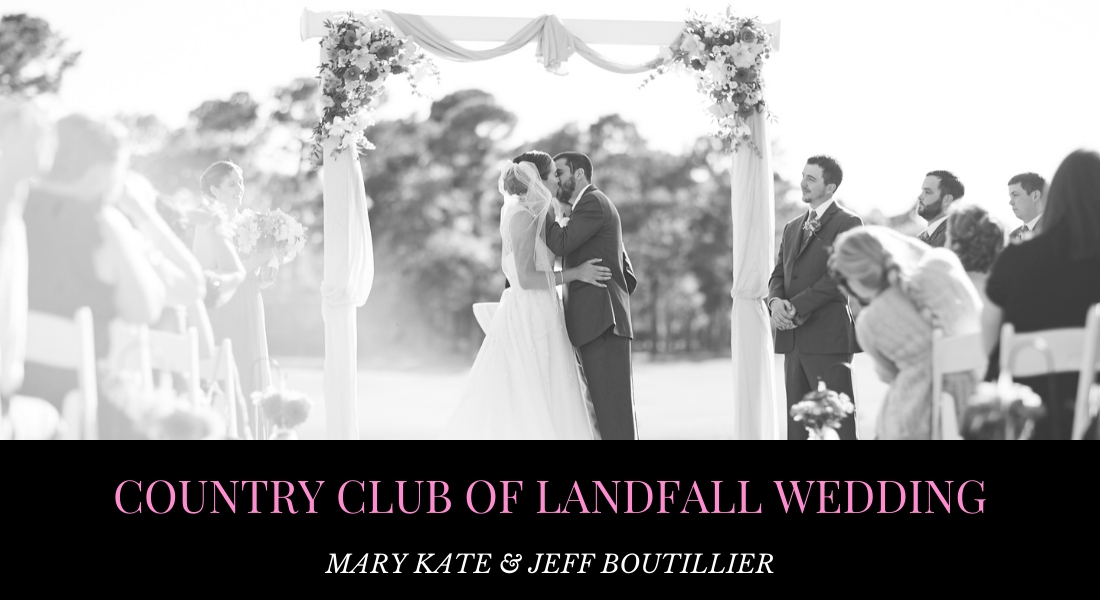 April 21st, 2018 is a day that will live in infamy as the day that spawned one of the most PERFECT wedding days I've ever had the pleasure of photographing!
The Country Club of Landfall in Wilmington, NC hosted a wedding for Mary Kate and Jeff – two of the most down to Earth human beings on the planet. And it was UNFORGETTABLE.
Below is a curated collage of their wedding day at this beautiful wedding venue.
Enjoy!
Getting married at the Country Club of Landfall? Get a quote for your wedding photography!