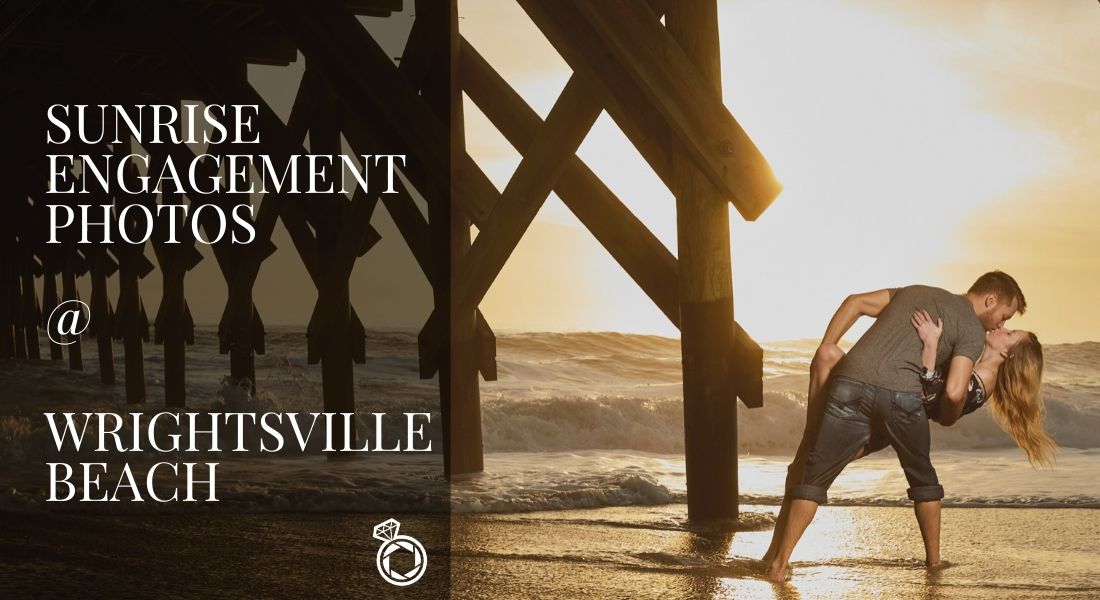 I've always wanted to do a sunrise engagement session. Especially at Wrightsville Beach.
Being on the East Coast, the sun usually rises on the ocean side, so if you want the sun behind you you need to wake up pretty early!
Luckily this was the tail end of Winter so the sun rose sort of later in the day. It still didn't make it easy to wake up TWICE for this shoot. Let me explain…
Bobby and Krystal agreed to meet me at Wrightsville Beach for a sunrise engagement session, so we set the date and when it finally came the forecast called for rain! Bummer…but we went anyway hoping the clouds might have some mercy on us.
They didn't.
BUT!
We got some really cool moody black and whites. It was extremely foggy and misty the whole time, and we didn't stay long. But we got some shots that are unique and that they'll have forever!
After about 20 minutes we all agreed that we should reschedule for a day that wasn't so dreary. So we waited nearly two months and let me just say the wait was WORTH IT!
A truly once in a lifetime sunrise that the photos don't do justice. I did my best but you really had to be there.
Enjoy!
How epic are these photos?! Do you need to get your engagement pictures done? Click here to contact me and get a quote.