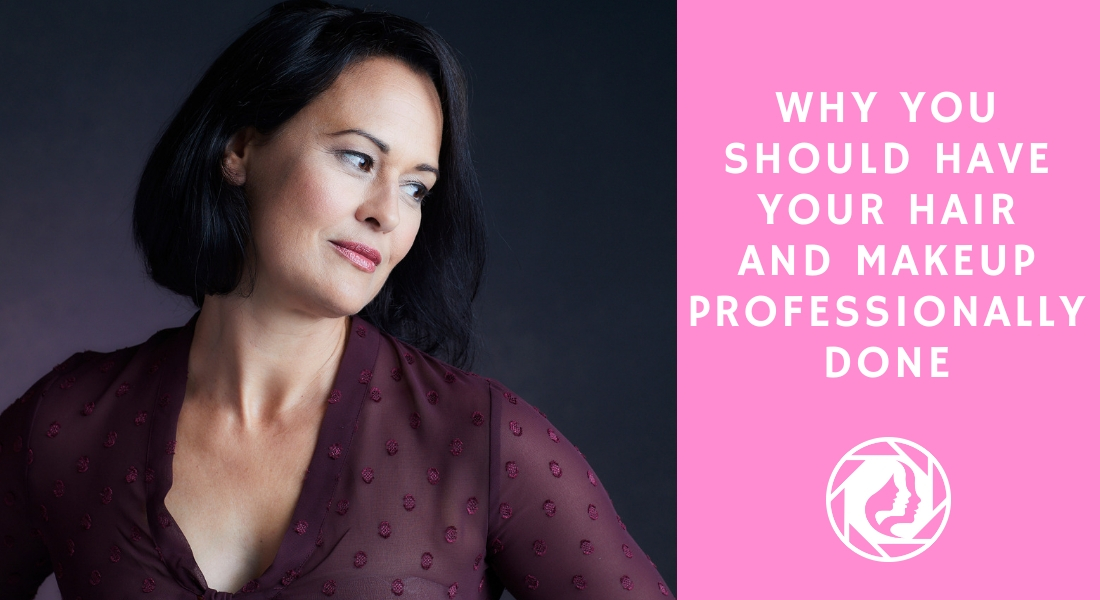 What's the secret to looking great in photographs? Sure, it helps if your photographer knows what he's doing, but there's something else that turns a good photo into a stunning photo.
Confidence.
Simple, right?
Not always! For some of us, stepping in front of a camera is almost as nerve-wracking as those dreams where you have to give a speech but you forgot your pants. Maybe we're confident in every other area of our lives (right?), but in front of the camera it falters a bit.
There are a few hacks when it comes to feeling confident during a photo session. One is to get to know the photographer so you feel comfortable with him or her. You can also play music during the photo session. When you're doing a shoot as a family or a couple, having the people you love with you can make it easier to relax and be yourself.
Another great hack is having your hair and makeup done by a professional.
Getting in front of the camera is unfamiliar for many people, and knowing you look your best gives you one less thing to think about during the portrait session. Even if you normally do your own makeup or don't wear makeup at all, the professional hair stylist and makeup artist are worth the money. This is why:
You'll Feel Amazing
We're all confident when we look our best. It's why we spend so much time getting ready for a job interview or a first date! We want to leave a good impression, of course, but we also want to be sure of ourselves. It's hard to feel that way if you're worried about your shirt coming untucked or your hair falling out of place. Your style team ensures that doesn't happen during your photo shoot.
It Takes a Chore and Turns It Into a Pampering Session
Can you say for sure how long it'll take you to do your own hair just right? Instead of stressing about completing your look on time (and wondering if it will turn out the way you want it to), you can grab a glass of champagne, sit down in the chair, and let the artists work their magic.
No stress—it's actually quite relaxing! Bonus: when you're relaxed, you look better in photos, too. Calm and confident is a winning combo.
You'll Look Like the Best Version of You
Even if you don't normally wear makeup, a professional artist can make sure your face still looks like your face! He or she may be able to even your skin tone or make your eyes pop, and it will still barely look like you're wearing makeup at all if that's the way you prefer it.
These artists are professionals: they know which tools and colors to use to bring out your best features. They can create the hairstyle you want and keep it in place throughout the session.
You'll never regret spending the money on professional hair and makeup artists—but you might regret not spending that money. It's not that you won't look beautiful and take great photos—you will—but you might look at those photos and think, "What if? What if I had used a professional hair and makeup artist? How much moreincredible could these photos have been?"
I highly recommend a professional hair and makeup team, particularly for boudoir, bridal, and executive portraits. When you look your best, you feel your best, and that confidence shines through in the photos we take. All the hair and makeup artists do is enhance your natural beauty to bring out the best version of you. That's worth every penny.