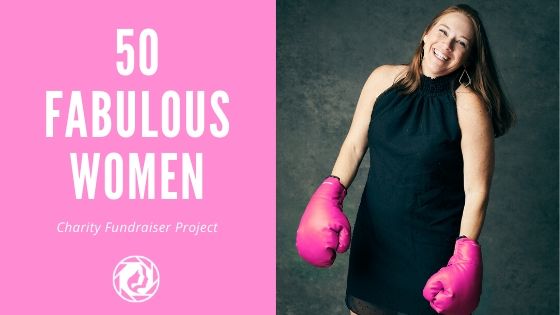 This summer I met with Joy Wade, the program manager of Going Beyond the Pink (GBTP) – a local Wilmington breast cancer charity, to discuss a potential fundraiser project. In less than 30 minutes, 50 FABULOUS WOMEN was born.
The project's mission is to raise much needed funds for the charity, and to empower women through beautiful modern portraiture. Each participant donates $100, all of which goes to GBTP, and receives a complimentary portrait session in my downtown Wilmington studio.
The best portrait from each lady's session will be featured in a coffee table book titled 50 Fabulous Women, and will have the opportunity to tell their unique story via an open-ended questionnaire. The answers to the questionnaire will also be published in the book.
So far we've booked in 30 ladies and have raised over $4,000 for the charity! But we're not finished yet, and we still need 20 more ladies to finish the project.
If you or someone you know would like to participate, please click here to learn more and apply!
Together we can move closer to a cure for this terrible disease. Please share this blog post with friends and family to spread awareness. Happy Breast Cancer Awareness Month to you and your loved ones!
-Marcus Anthony