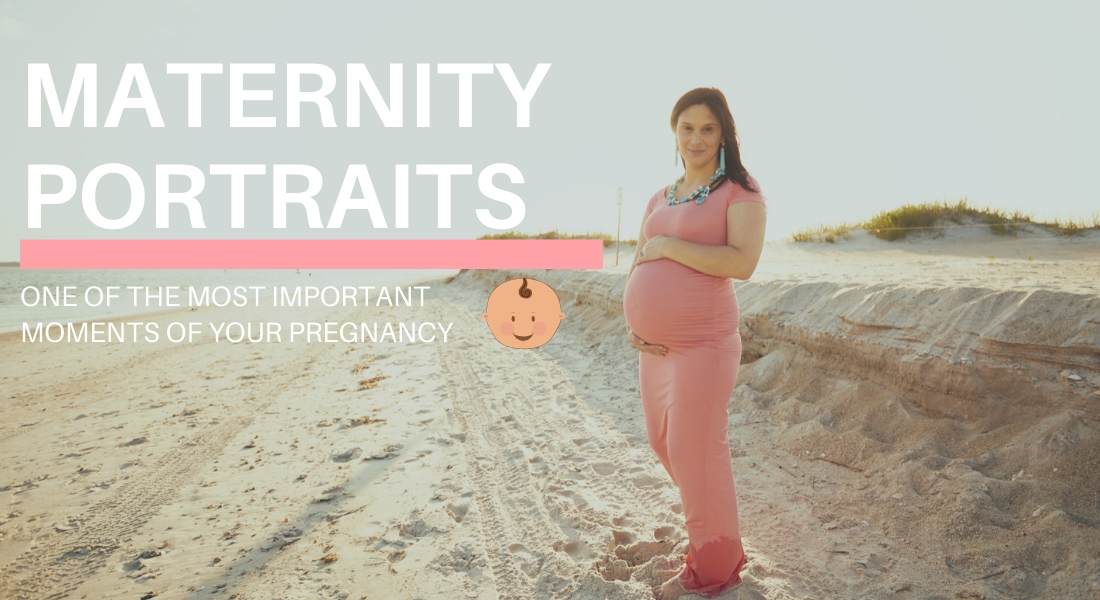 Pregnancy comes along with a number of trials and other difficulties, but it's still an amazing time in your life! It's a time of celebration and anticipation as you prepare to meet your new little bundle of joy. Many moms, especially first-time moms, don't feel particularly beautiful throughout their pregnancies. Capturing these important moments on film, however, will provide you with an amazing memory that you'll love looking back on as your children grow.
Celebrate the beginnings of a lifelong bond with your child. There's nothing quite like a mother's bond with her child, and that's a bond that starts to show during your pregnancy. When you take maternity portraits, you'll be able to capture the love you and your partner feel for your child even before they arrive.
Showcase your strength. When you're pregnant, you'll learn just how strong you really are. In some cases, you'll find that you're far stronger than you ever thought you could be. Display that strength in your maternity portraits, in a way that you'll be able to look back on for the rest of your life. You'll discover that these moments are a precious treasure: a brief moment in the lifetime of your child when they were completely reliant on you for every moment. That's a miracle that you certainly want to capture and celebrate.
Show off the miracle of pregnancy. Sure, swollen feet, stretch marks, and acne–many of the common hallmarks of pregnancy–may feel far from beautiful. The miracle of life, however, is always beautiful–even when you're struggling with all of the symptoms that go along with it. Looking back at these pictures in future years, you'll often discover that you were more beautiful than you felt. There's a reason why the "pregnant glow" is a well-known cliche–and you won't get to experience it many times in your lifetime. Capturing it on film will allow you to perfectly recall those stunningly beautiful moments for the rest of your life.
Create an heirloom. These beautiful memories will be perfect for passing down to your child: a beautiful expression of the amazing bond between you. As your child gets older, they'll be fascinated by those early memories: those moments with you that they won't be able to remember, but in which they were already precious to you. Your maternity pictures will be a stunning heirloom to pass down to your child later–something that they can cherish forever.
Feel beautiful. Mama, you are beautiful. You might not feel it right now. Chances are, you don't feel very graceful. You may even be uncomfortable in your own skin. Your maternity portraits, however, are an amazing opportunity to receive some pampering. Have your hair and makeup done professionally. Wear something that makes you feel beautiful. Then, really take the time to look at your pictures. You'll quickly discover that you are more beautiful than you've been feeling lately–and even better, you'll be able to capture that beauty to look back on forever.
Create stunning memories. Pregnancy seems to drag on forever. You're eagerly anticipating the arrival of your child, and you can't wait for them to get here! Once your baby is here, however, you'll discover that it's over in the blink of an eye–and it's a moment in time that you'll never get back. Create stunning memories of this amazing time in your life through maternity portraits.
If you're expecting, don't wait to schedule your maternity portraits. Life can get busy very quickly in those later stages of pregnancy, especially as you hurry to welcome your bundle of joy. Make sure that maternity pictures are already on your schedule so that you'll be able to capture these previous moments for a lifetime.
Click here to contact me and get a quote for your maternity session now!