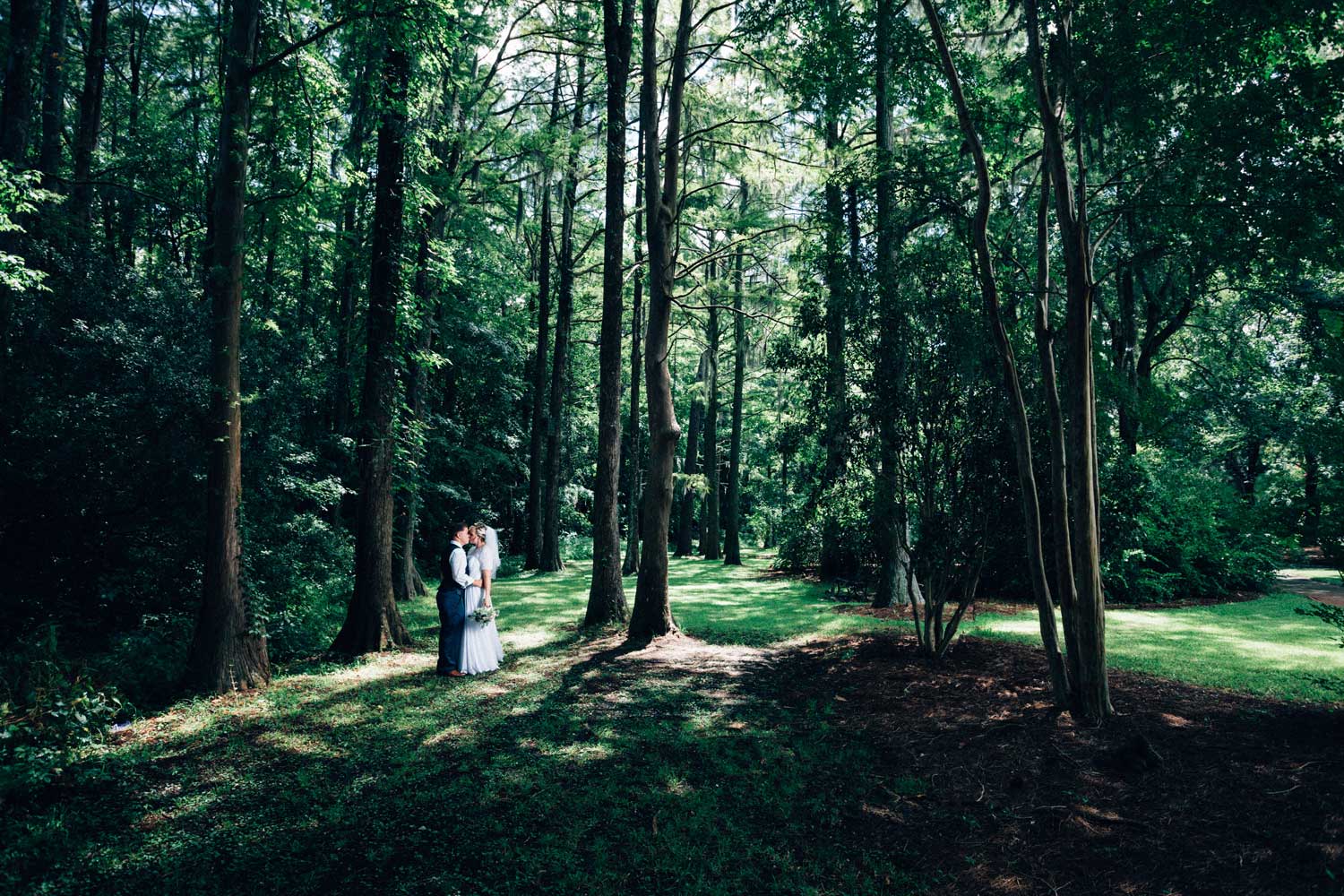 Last Saturday I was asked by a wonderfully interesting couple to photograph their wedding at the Fragrance Garden in Greenfield Park near downtown Wilmington, NC.
We began the ceremony with a lovely dumping of the wet stuff from the sky. The timing couldn't have been more perfect (or imperfect). As soon as Bec began her walk down the aisle, the sky opened up.
Her husband-in-20-minutes Joe ran after her and grabbed her hand. He led her through the pouring rain (as a Marine should) to their final destination as a single man and woman.
Han Hills, their wedding officiant, delivered fantastic words of encouragement in a short-but-sweet ceremony. I highly recommend him if you're getting married in the Wilmington area.
The rain slowly subsided as the ceremony drew to a close, and after an exchanging of vows, the couple was pronounced man and wife~
Joe, Bec, and I spent the next hour taking unique portraits in an incredibly beautiful part of the Wilmington forest.
Enjoy the photos!
Related Posts