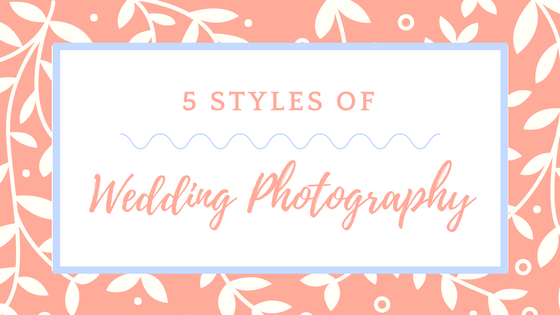 Photography is becoming a more popular hobby for millions of people. Those who end up in semi-professional or professional waters certainly have to work on wedding photography, and over time they will develop their own style.
CLASSIC STYLE
To create timeless, classic style photos, it is important to communicate with your clients and direct them to achieve the best results. Being spontaneous is very important for creating these types of photos. If the clients do not have a place which contains various classical elements such as tall windows, a grand piano, and/or vintage furniture, it is up to us as the professional to create the style out of thin air.
I use a blend of this and modern photography when I photograph weddings. I love clean backgrounds with minimal distractions, so my clients shine!
ARTISTIC STYLE
Not all wedding portraits have to be close up. Getting those creative shots depends a lot on your photographer. Communicating with our clients and offering them a variety of places they would like to be photographed at is key. And it must be done well before the wedding. Not on the day of!
The key with artistic images is not to take it to a place that is more about the photograph than the clients. This is your wedding, we're simply documenting it in a beautiful way. If you're considering a photographer with an artsy style, make sure he or she displays photographs on their website that are also somewhat normal.
You don't want an album filled with abstract pictures from a weird low angle!
LIFESTYLE PHOTOS
This is a great way of creating a set of candid photos from everyday life. Instructing the bride and groom  to take a stroll through the venue grounds is a perfect way of getting that "lifestyle look". The important thing is to make these photos look natural, so a lot of movement is needed on the photographer's part and it's essential to pick different scenery and angles.
For example, take a stroll through the most prominent street in town and capture other people as well. Introducing elements experienced daily will make the photos look more interesting and not staged. It is a great way to capture emotions, as the clients are going to be completely relaxed in these everyday surroundings.
DRAMATIC EFFECT
Achieving a breath-taking dramatic photograph is not always easy. To take a dramatic shot, it is important to know a lot about playing with light, especially the placement of lighting sources.
Check the weather! In some situations a clear sky is welcome, but you can get the greatest dramatic effects with a cloudy sky or in rain. Get those creative juices flowing, and do something you would never do unless it was your wedding day.
Throw caution to the wind and run out into the rain with your new spouse!
DOCUMENTARY STYLE
Sometimes referred to as photojournalistic, this style is actually used in a majority of weddings. Simply following the bride and groom throughout the whole wedding and acting as more of a fly on the wall can be a great way to capture the day, depending on our clients' needs.
The more photos we get, the better, as we will be in a much better position when we're choosing the best ones for the album.
These are the best styles for creating outstanding wedding photos. All it takes is a little bit of creativity, and the rest is achieved through communicating with our clients to discern their preferences. After all, it is YOUR wedding, shouldn't your photographs reflect who you really are?
This post is guest-written by Isabella Foreman, who works as a freelance content writer, recently working for Smart Photo Editors.
Related Posts