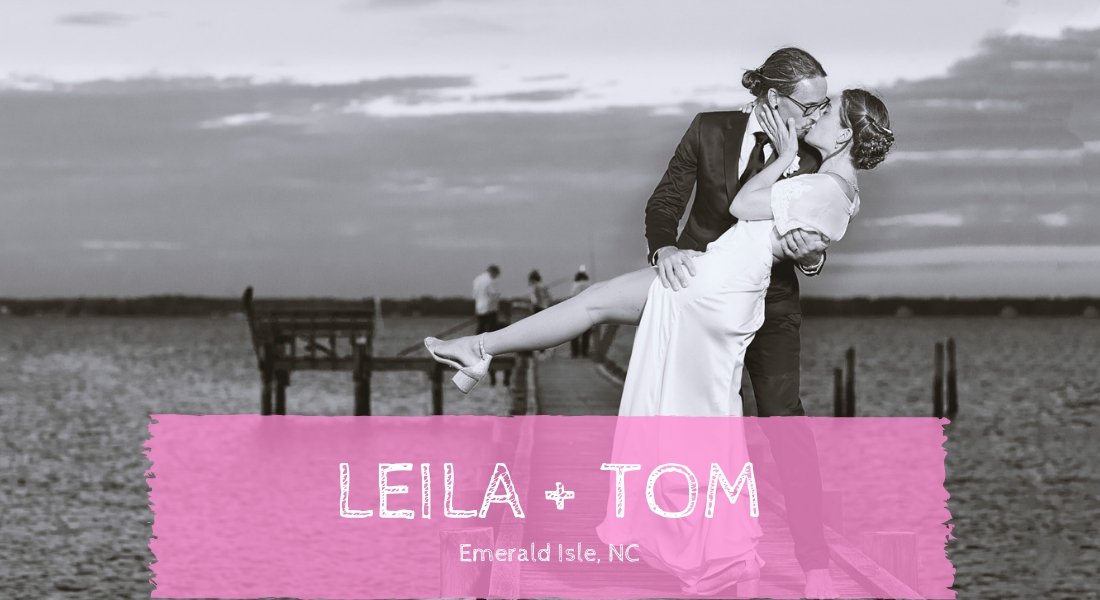 This couple right here is VERY SPECIAL. They live life to the fullest, and have the travel bug like I've never seen. Leila and Tom are two beautiful souls who absolutely belong together. They run a travel blog called One Long Trip, and are the most down to earth couple I've photographed in a long while! Check out their blog here.
I photographed their engagement session, which was AWESOME, back in September (only a month before their wedding!). They had KILLER outfits, and we took our time creating some AMAZING images. Tom even brought out his vintage Kawasaki motorcycle (complete with leather jackets)! Check it out here.
Leila and Tom got married on the beach in Emerald Isle, North Carolina. For the reception they rented a house with a pool, massive yard, and private dock. Tons of artistic friends came and lent their musical and other talents. Emotional speeches, a full moon, and INSANE dancing ended the night.
Enjoy the photos!
Are you getting married? Contact me now to see if your date is available.