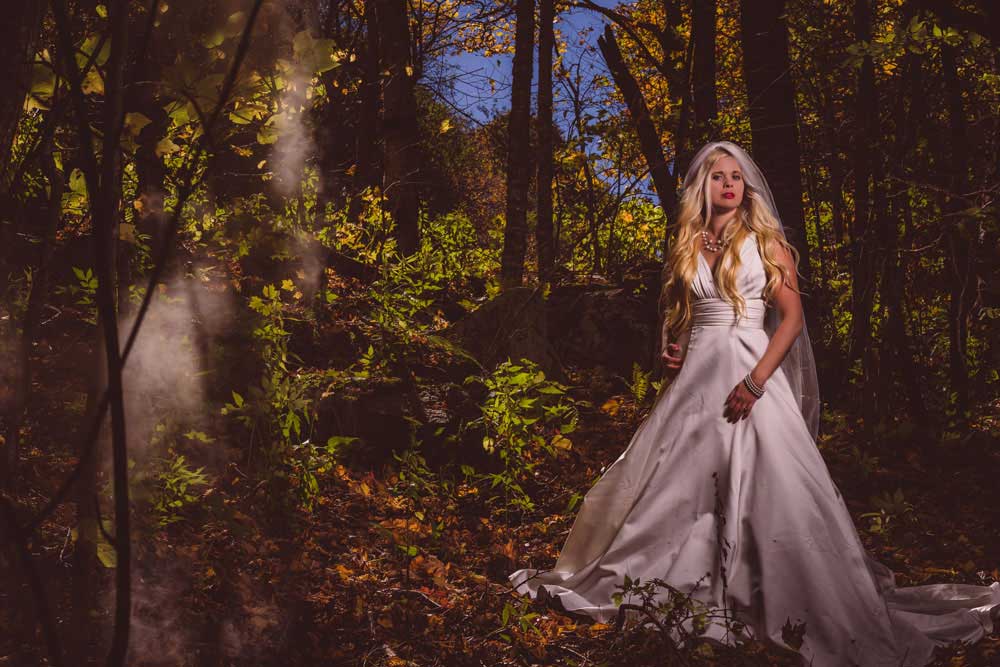 As a modern Wilmington, NC wedding photographer I am always looking to shoot weddings deep into fall and even winter. Something about the colder seasons and the colors used at fall weddings always excite me. Traditionally, wedding season in Wilmington is from March through October, however I enjoy and even prefer cold-weather weddings!
I recently had the great pleasure of taking a road trip across the country with my girlfriend Katie. We had a wedding dress in the backseat with us (leftovers from a shoot I planned in Los Angeles), and we decided to do a quick photo shoot in the woods to take advantage of the leaves changing color. We were actually headed up to see the Biltmore Estate in Asheville, NC, so we stopped on the Blue Ridge Pkwy to take some modern bridal portraits.
As one of the top Wilmington, NC wedding photographers I routinely travel to find the perfect location for a shoot. This particular day was as clear and sunny as could be, and we really took advantage of the bright colors of the Asheville forest. Katie was a great sport and looked great as an Autumn Bride. Love you Kitty 🙂

Are you getting married? If you are a bride whose style is a bit on the edgy and modern side, click the link below to contact me and see if your date is available in my calendar. Remember! I only shoot 20 weddings per year so my calendar is limited!
I want to book my modern wedding photographer in Wilmington, NC!!
Related Posts