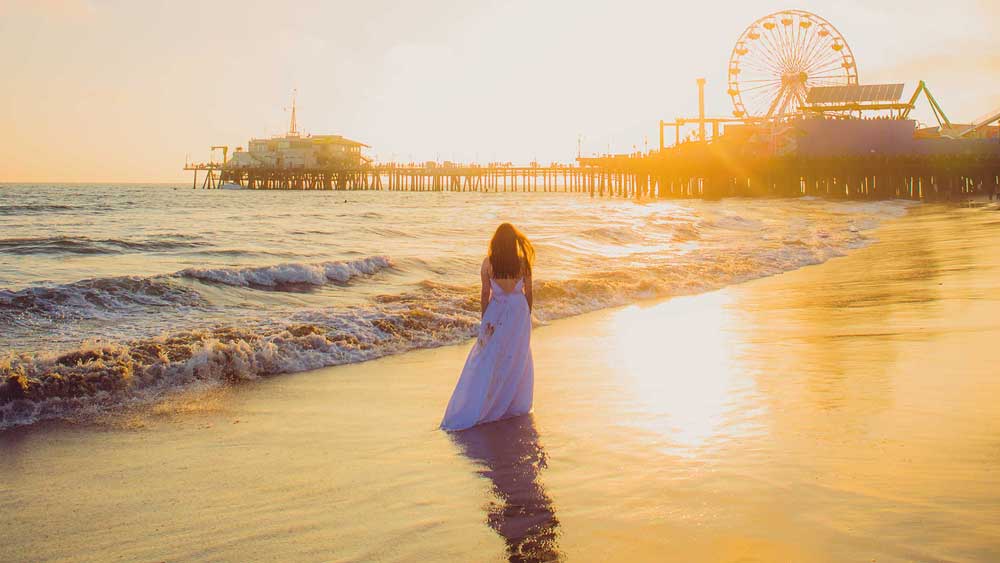 For this photo shoot, I got my hands on a $99 wedding dress and met Elizabeth (@elizabetnenova on Instagram) at the Santa Monica Pier in LA. For the next two hours we wandered up and down the beach trying not to lose the dress in the rip tides! Elizabeth was a total pro and didn't complain once about how cold the water was.
Today's modern Wilmington bride wants to push the boundaries of traditional wedding photography. She isn't satisfied with a few family photos and a bunch of candids at the reception. My clients draw inspiration for their wedding photos from fashion magazines, social media, and their own creativity.
Trash the dress shoots are becoming a staple of the modern Wilmington NC wedding photographer's portfolio, and something that would have seemed absolutely insane 10 years ago is exploding onto the wedding scene in our little town overnight!
Coming from Los Angeles, I didn't think being a  Wilmington NC wedding photographer would afford me as much diversity in terms of shooting environments. I was totally wrong. Wilmington has it all! The beach, the forest, a historic downtown area, a riverfront, and so much more! I can't wait to explore this city more, and I would love to do it with clients that love Wilmington as much as I do.
Are you getting married? Click the link below to contact me and see if your date is available in my calendar. Remember! I only shoot 20 weddings per year so my calendar is limited!
MUST BOOK NOW!! I need my luxury wedding photographer in Wilmington, NC!
Related Posts